About us
What Is
Hi I'm Rob Hughes, owner and founder of Ayida.
In 1978 I had my first experience with video games playing Space Invaders (which got me addicted) in the local leisure centre. From then on computers and video games became a passion for me.
When I was eleven I got my first home computer – a Sinclair ZX81 (I loved that machine) and then a ZX Spectrum, and that really was my only hobby throughout my teenage years!
It wasn't until 1993 (after owning many different platforms and spending a lot of money on them) that I began to realise that I should really be working with my passion rather than just mucking around and building machines for fun.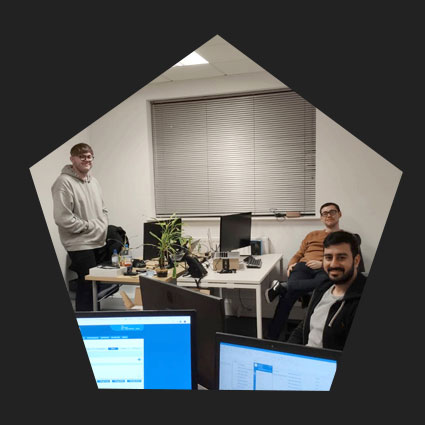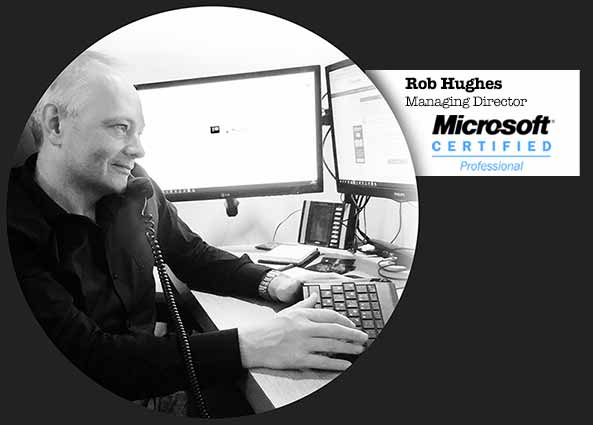 What Is
After working in the IT services industry for nearly ten years I decided (along with my wife Beth) that we should setup a company to provide that personal service (and passion) to it's clients. Ayida was born (the name coming from the Goddess of Rainbows and meaning "Happy" ) in 2003.
Since then we have grown quite a bit (offering many services), and we work with many small to medium sized business supporting them by taking the stress out of IT. We're a tight team (see The Team page) , flexible and still have the desire to help everyone we work with by working as a partner with our customers.
In my spare time I still play video games (and have now got all of my five children into gaming) and I collect retro PC and video game hardware and do a bit of kickboxing!
What our clients say about us.
We've worked with Ayida for over 14 years, and they've always surpassed all expectations. They've helped strategically develop and manage all of our IT, telephony and broadband requirements in that time, and they've helped us build a high-performing, solid network that allows us to get on with our jobs. They're quick to respond to queries too - normally dealing with any issues there and then, which is a big thing if a computer suddenly decides to stop playing ball... I'd be happy to recommend them to anyone looking for IT support.
James Ball
Director - The Angel Services Group
We've worked with Ayida for 4 years. They are always very helpful, pleasant and prompt in their response to support requests. During the pandemic they helped us migrate 15 staff from office to home working and back in a matter of hours.
Kevin Edwards
Finance Director TCL Packaging
We have worked with Ayida for 17 years, they provide us with fully managed IT solution (including telephones and broadband). They helped us implement Microsoft 365 and Teams, enabling our group management team to communicate from around the UK. During the pandemic Ayida kept us working throughout and continued to be very quick to respond to all of our needs.
Lak Mahate
Finance Manager BIP (Oldbury) Ltd
We have worked with Ayida since 2005. They have always been very helpful and helped us through many business changes over the years, including moving us to new premises in 2019, keeping us working during the pandemic and helping us reduce costs during 2022. They are a great team!
Lyn Curtis
Director - Polymac Packaging
Extremely happy with the service provided by Ayida. Rob, Beth, Dan & Tan are efficient workers providing a positive and reliable service. Thank you to you all for your ongoing IT support and to Beth for all of her fabulous design work on our new company website! Highly recommend.
Philippa Core
Director - Tender Lasting Care Services Ltd.
WhatNext?
Working Together
Let's talk
We're here to ease your IT pains! Click the button below to go to our contact form and we can have a chat about making your life easier!